Vancouver presents the perfect opportunity to explore its historical roots and surround yourself with its rich culture and landscape. The city is the largest metropolitan area in western Canada and is continuously voted as one of the best cities to live in. So it makes total sense to take a trip there, right?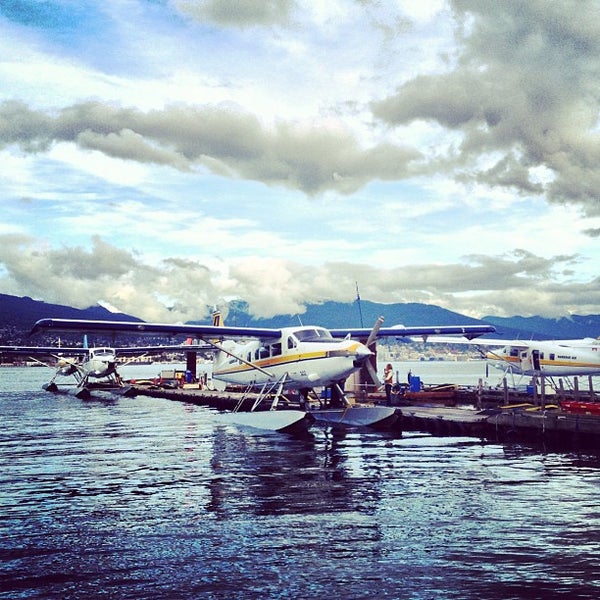 Harbour Air Seaplanes
There are many places in Vancouver that offer a breath-taking view of the city, but nothing comes close to a quick 20 minute tour that flies around the urban landscape. For something even more scenic, choose an extended route that takes you on a whale watching adventure.
Raw Canvas
Raw Canvas is all about being artistic and social. Food, drinks, and art come together to emphasize the importance of human connection. It doesn't matter if you consider yourself an artist, this is the place that your creative expression can flourish.
Xwisten Experience Tour
This tour guides visitors along the fishing grounds of the St'at'imc People which are still used today. Attendees visit an archeological village and at the end of their trip enjoy some delicious traditional salmon BBQ prepared according to a classic recipe and a dessert of whipped berries (sxúsum).
Doolin's Irish Pub
A typical soccer pub offering an extensive selection of 23 beers on tap. Irish breakfast is served up until 2 PM to go along with cheering on your favorite soccer team.
Cheryl's Trading Post
The quality of the native art found at Cheryl's is unmatched. The focus of the store is on authenticity, almost everything you'll find on sale has been crafted by Native People. Some of the most spectacular pieces include the furniture and cradles.
Campbell River
Campbell River is a little out of the city of Vancouver which makes it a great getaway to escape from the hustle-bustle. It has been established as the salmon capital of the world for quite some time. Don't be fooled though, there's plenty of wilderness to find in Campbell River aside from the fish.
There's a rich history found within Vancouver. The refreshing wilderness breathes new life into all that visit. Add these spots to your bucket list and let your adventure begin!