A happy hour is the perfect way to conclude a day spent at WWDC. San Francisco's local watering holes offer a plethora of options in both venue and types of alcohol. Here's a list of some places to grab a drink after a long day of talking tech!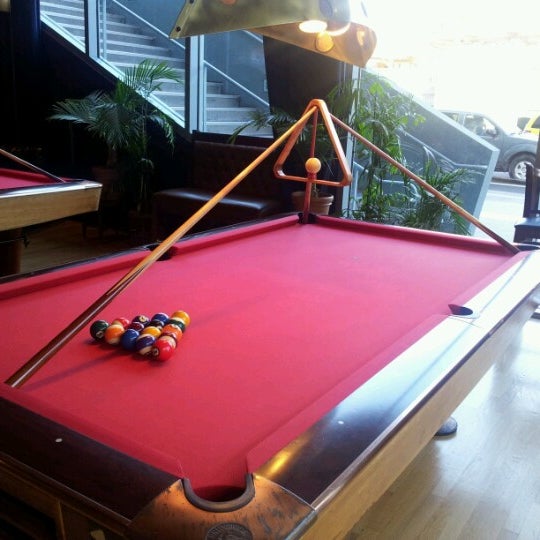 Jillian's
Catch any sporting event here on their HUGE jumbo screens. There's plenty of pool tables, beer, and good food for you and your buddies. Jillian's is all-in-one fun.
Tempest
Great place to come for an escape from San Francisco culture. Because once in a while you'll want to walk into a bar and not see someone writing code on their Mac. Grab a cheap beer and unwind!
Bourbon & Branch
Bourbon & Branch is a glimpse back to the 1920's, the era of Prohibition, when sale of alcohol was outlawed. You'll experience the ambiance of a speakeasy that operated illegally here from 1921-33. Back then, it's address was listed in the telephone directory as "The Ipswitch – A Beverage Parlor".
Rickhouse
A place with a modern take on classic libations, and a clientele that's a raucous mix of office workers letting loose and mixology aficionados. Try the Sazerac with locally distilled Old Potrero Rye.
The View
One of the best views of San Francisco paired with some amazing cocktails. It's an ideal date spot but make sure to check it out either way for a breathtaking look at the city.
Press Club
This place puts on an unforgettable happy hour. Over 70 bottles are half off during it so there's sure to be something for all wine preferences. Sample tapas and do a wine flight to get the full experience.
San Francisco offers many venues to satisfy any mood visitors are in regarding both atmosphere and drinks! Add these spots to your bucket list and enjoy the night!