Did you know Chicago, Vegas, and Washington are some of the top-most visited places in the summer? While you may have already booked your tickets to these urban destinations, we've found some popular attractions that won't be surrounded by hordes of tourists but will still want to make you pull out your iPhone for your next Facebook album.
---
If you're visiting Chicago…

America's Dog
Burgers are the definition of backyard barbeques but there's nothing more patriotic than a classic hot dog. This all-American favorite is a Chicago specialty, and what better time to enjoy it than on a hot summer day? Try one of the many "city dogs" at their Randolph location to avoid a long line.

Kathy Osterman Beach
Oak Street and North Avenue Beaches are bound to be pretty packed during this time of year so escape to this lesser-known but equally nice public beach in Chicago's Lincoln Park. Named after a dedicated public servant and alderman, the beach also has a LEED-certified beach house with restroom and concession facilities. It's the perfect place for a peaceful afternoon picnic.
---
If you're visiting Las Vegas…

Eldorado Canyon Mine Tours
Much of America's history has been shaped by the pursuit of that elusive yellow metal called gold. Tour a gold mine at El Dorado Canyon, 45 minutes out of Vegas, to relive the olden days and find yourself taking part in a bit of history.

Heart Attack Grill
There's no such thing as a free lunch in America, unless you're above 350lbs. In the land of the brave and and in the city of excess, there's a controversial restaurant that routinely serves up high calorie foods like the Quadruple Bypass Burger. Celebrate your right to eat (or abstain) from such indulgences by visiting this crazy attraction.
---
If you're visiting Washington, D.C….

National Building Museum
While everybody is out and about, cool off inside and learn a bit about America's past through its architecture. The National Building Museum is a nice change from your average art and history museum. Here, you can try food from a local incubator or enjoy drinks by The BEACH, an "ocean" of recyclable plastic where reading and relaxing are encouraged. Walk from the Capitol to a museum that displays exhibits about engineering and design amidst 75-foot Corinthian columns. Take that, Smithsonian!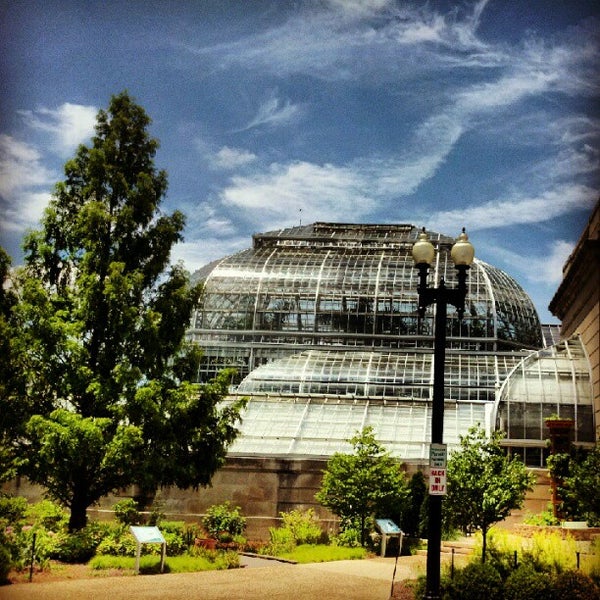 United States Botanic Garden
Stop and smell the roses! Gorgeous summer weather translates into the perfect time to walk around blooming botanic gardens, a different type of museum. It's not all roses, though. The U.S. Botanic Garden is home to special "Savage Gardens" exhibit that highlights carnivorous plants. As if that wasn't reason enough, it's absolutely free! That's right- nature really is priceless.
With tickets already booked, your only worry now is finding quality places to enjoy in the city you're vacationing in! These are all guidebook guarantees that are bound to be less packed than surrounding attractions. Add them as stops on your trip so you get the full experience plus your own personal twist.