Have you ever heard of escape rooms? It's a live action activity – part Clue, part Amazing Race – where you and a group of friends use logic to solve riddles and escape a confined space. Sounds interesting, right? They've become increasingly popular in Hungary, attracting locals and visitors alike. Here we list 4 Hungarian trap games located in Budapest and we dare you to try them out yourself:
Escape game TRAP
A creepy basement filled with either an Egyptian tomb or a Medieval-filled environment, this is your classic escape game. Hundreds of rave reviews echo a similar sentiment of exceeding expectations, especially for trap room newbies.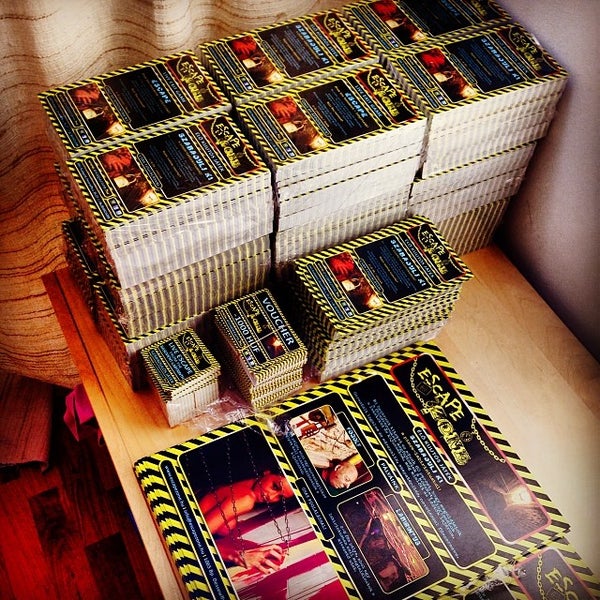 Team Escape – Live Room Escape Game
This time you've got to put abilities to the test in none other than a Hollywood Room! Don't worry, no dead bodies here. This escape room is family-friendly, offered in English, and doesn't require trivial knowledge, so you and your friends can focus solely on an Oscar-worthy performance.
Kalózbarlang
Let's be honest: you've always kind of been intrigued by that rowdy pirate life. Instead of watching Pirates of the Caribbean again, live the swashbuckling adventure yourself in this mind-boggling themed decor room.
LOCKED.HU Room Escape Game. Szabadulós játék. Kiszabadulós játék, Szabaduló szoba
Can you handle a robbery or a serial killer scenario? Hopefully, you'll never have to experience one anywhere else but in this escape room. Entertaining and accessible, this is one of the more famous escape rooms in Hungary. Although serious in nature, the game itself is said to provide a lot of laughs to visitors.
Note: this is not for the faint-hearted. The combination of props, special effects, complex background stories and game masters make this a challenge for even the brightest. But if you and your friends are curious, energetic and willing to try something new, then this could be a far more exciting experience than your average city bike tours and art galleries!