Statistics show that most college students who study abroad choose large, well-known cities in Europe – your typical tourist destinations. And while this isn't a bad thing, if you've ever considering spending a summer, semester, or even a year in a foreign land, it might be worthwhile to look beyond the basics to find a locale where you can better familiarize yourself with the country's culture and people. We've compiled a thoughtful list of spots for you here: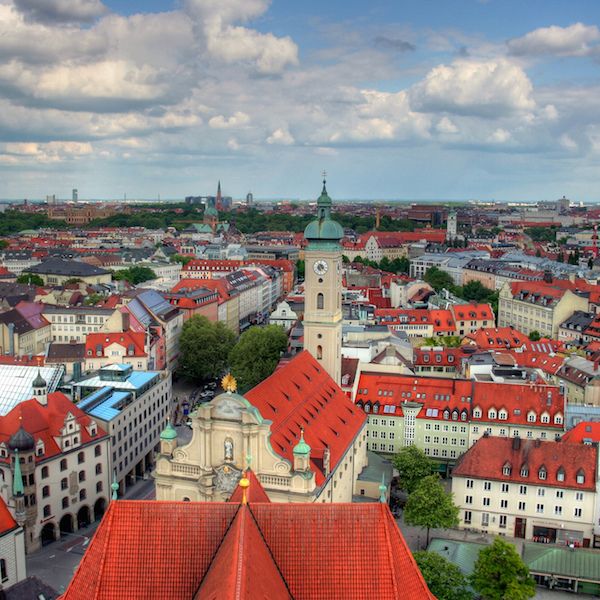 Instead of Berlin → Munich, Germany
Historic, traditions, blah blah blah. While we love that München offers all of this and more, what sets this Bavarian hotspot apart is that fun is the keyword built into daily life. What if we told you that thousands of rollerbladers took to the street every Monday night in the summer? That vending machines are casually stocked with a wide beer selection? Or that one university even has 4-story slides for students to get to class? Sign us up, please!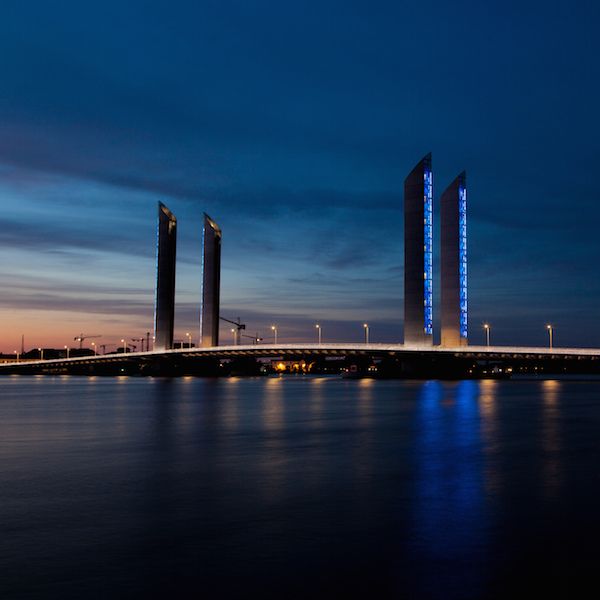 Instead of Paris → Bordeaux, France
Ask yourself: Wine not try something new? All jokes aside, Bordeaux brings more than just wine to the table. While Paris is considered one of the culinary capitals of the world, this charming French town in the southwest is also a foodie haven. Anyone interested in hospitality management or French culture should wine and dine at the 1,000+ bistros and restaurants that show the European appreciation for good gourmet food.
Instead of Copenhagen → Roskilde, Denmark
Just a short ways away from Copenhagen, this relatively small town is perfect for music majors. By the end of this year, construction will finish up on the Danish Museum of Rock, complete with interactive labs and installations. Add to that the town's annual music festival, which draws over 100 acts from big names to small and ranging in all music styles. Sounds like an equation for success!
Instead of Athens → Thessaloniki, Greece
For those studying film, drama, or arts, Thessaloniki is your home. Home to an international film festival which screens every fall, it's the right place to invite a friend (or a date) and check out some up and coming filmmakers. Safe and walkable, you can avoid the large crowds of Athens as you make your way to the National Theatre of Northern Greece to catch ancient dramas or modern opera shows.

Instead of Rome → Taormina, Italy
This highly walkable town in the warm Mediterranean is host to ancient medieval architecture, with influences by Arab, Norman, and Gothic cultures (to name a few). While it may not have the Coliseum, it does have the Teatro Greco, Saracen castle, and Saint Pancras church, which prove to be just as astounding.

Instead of Barcelona → Bilbao, Spain
Both of these cities are distinct and display their own language and culture, but Barcelona is like the colorful, upbeat younger sister whereas Bilbao is like the laid-back modern older brother. If you're a business major looking for a safe, bustling city experiencing urban renewal and epitomizing commercial and financial change, then this is the place for you.

Instead of London → Bath, England
Calling all English majors! We've all read Pride & Prejudice as required reading in school, but there's just no substitution for the real thing. If you're a big fan of Jane Austen, then travel to this peaceful countryside city where Jane once resided. Think high society mingling, tea time, and Roman bath spas.

Instead of Vienna → Salzburg, Austria
For the outdoors enthusiast or nature lover studying biology or human kinetics, Salzburg gets your body moving. It is a land of landscapes, with good weather hiking trails and cold weather Alpine skiing. Bicycle, paraglide, or raft your way to an A in human movement.

Instead of Prague → Olomouc, Czech Republic
Centrally located in Europe, Olomouc is a great place to study psychology, both in and out of the classroom. Since Olomouc is actually a college town that attracts plenty of non locals, you can gain more insight into both the Czech perspective and diverse international points of view. A student-friendly culture makes sure there's plenty do for less.
So before you head back to school to fill out applications, keep these smaller and lesser-known cities in mind. You'll get just as much out of your experience and it will be unique, safe, and manageable, a plus with the parents.